Tank Universal


Publisher: Meridian4
Developer: Dialogue Design
Genre: Action / Vehicle Simulation
Release Dates: 21 Aug, 2008 (EU & NA)
Price: 3,99€ (Steam)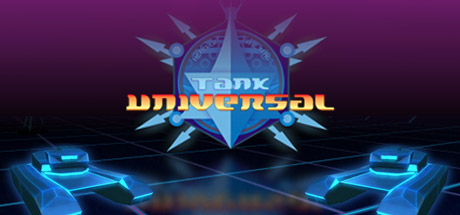 Tank Universal is one of the most weird, yet ambitious indies you'll ever play, as it tries to introduce you to a story that's not even defined by the end of the title. Developed by a single person, New Zealand's graphic designer Phil Jones, the game kicks off by introducing you to a terminally ill patient who was prescribed a virtual reality headset in order to help him relax. Inside this virtual reality is where you will take control of Unit8, a soldier finding himself at the beginning of a revolution against the society that rules the virtual world, deciding to join the resistance and help them defeat Gorgon, the ruler and oppressor of their world.
From that point onwards, the game will send you on different snatch and grab missions combined with the occasional open combat against Gorgon's forces, which does get repetitive after a while, even though each chapter has its unique twist. Even though the premise is kind of weird and intriguing in its own way, this first chapter of who knows how many has nothing new to offer, as we've seen numerous dictators vs resistance stories before, and this one has nothing new to offer. There are only a few characters defined with names, such as the commander of the resistance whose orders you will follow, but there is nothing that will make you attached to his story or the cause you're fighting for, making the entire story feel pointless and boring nonetheless as you will spend most of your time moving from point A to point B without any given purpose.
5.5
Even though there are some on-foot sections those are strictly implemented for the sake of the story, leaving the rest of the action to be experienced from inside your tank, the instrument of the only gameplay mechanics you'll get to play with. Aside from simple movements you will have nine different abilities for your tank, ranging from speed boosts to healing and even a nuclear bomb later on in the game. Using each one of those abilities requires shards, which you can acquire by destroying enemy tanks, making it vital to collect each shard if you want to head into the next battle prepared.
While the first abilities you'll earn will also be the ones you'll use the most even by the end of the game, as using speed boost in order to dodge enemy fire is key, the ones unlocked later on will probably be a one time use only, as things such as mines or smoke bombs are less efficient and use shards that can otherwise be used on the traditional, yet efficient weapons. The objectives you'll aim for will quickly become dull as well, even though the game somehow combines them in chapters in order to hide that, but in a slow moving tank across a battlefield filled with objectives such as destroy thing A or reach point B, it's hard to have fun when you're constantly doing the same thing in the same way you did before; there is simply nothing new worth unlocking as you progress to the game, as you will see everything good there is in the first hour and be disappointed afterwards as you notice that's all there is.
6
The sad truth about Tank Universal is that it looks outdated and ugly; sure, the game wants to look retro, but low resolution textures, limited colors and ugly visual effects are things that cling more to outdated than retro. On top of that, even considering the Tron-like look of the game, the environments look roughly the same, rarely changing colors or a few objects here and there to differentiate levels.
3.5
The tehno beats go in theme with the overall look of the game, but everything else from repetitive and low quality effects to annoying explosion sounds and the lack of dialogue makes the audio part of Tank Universal something you could easily live without, as the sound effects will rapidly get annoying and repetitive.
4.5
It takes around eight hours to finish Tank Universal, and even if there is a multiplayer mode, I couldn't recommend that as it lacks modes and barely works properly at all, and even when it does it still gets boring after 10 minutes. You could try to replay some of the chapters in order to achieve the highest level and earn all achievements, but even with all that you can only squeeze a few more hours.
7
Tank Universal is quite impressive considering the fact that it's all been done by one single person, but leaving his congratulations aside, this is still a pretty bad game, as the story is barely an introduction to what may possibly happen in a future sequel and the gameplay becomes boring quickly enough, not to mention the outdated graphics and sound design.
5.3